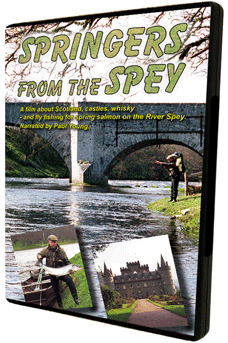 45 min. (1999)
A beautiful film from Scotland, featuring exciting fights with spring salmon, beautiful countryside and interesting activities on Speyside. We visit castles, a distillery and the Highland Games, where kilted men engage in sporting contests.
We look back briefly at the long history of fly fishing in Scotland, and we also meet today's fishing guides – the ghillies – who give us useful insights into the art of spring salmon fishing.
The film is narrated by Paul Young.
The film is available as Streaming/DVD on Flyfishingfilms.com