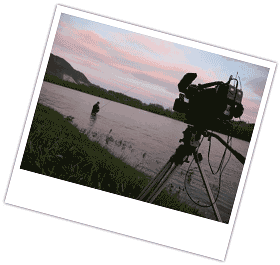 Mountain Media is a media company with its roots in nature and fishing.
Fly fishing is the common denominator in all aspects of Mountain Media's business. Our main business is film production, with the focus on fly fishing films. Our films are available from Flyfishingfilms.com
We also produce information films and TV commercials.
Our own series of fly fishing films helps you to improve your skills in fly fishing, shows fly tying or lets you enjoy the pleasures of fishing in a variety of waters, both near and far.
But we also want you to experience the scenery, wildlife and culture of the different destinations.
Join us in more adventures in familiar and unfamiliar waters!
News
New film – Destination X – Xcalak, saltwater fly fishing in Mexico for permit and bonefish. Hot action in stunning nature! Read more >>
New film – Connemara Ireland! Read more >>
All our films are now available on DVD and Streaming (some in HD) on Flyfishingfilms.com Try it out >>