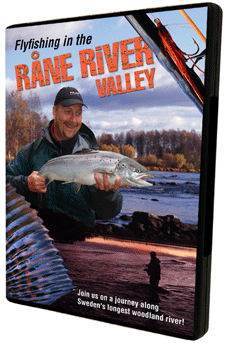 59 min. (2005)
Join us on a journey along Sweden's longest woodland river!
The Råne River has a great variety of fly fishing opportunities. You can try to land the biggest of pike, gigantic madams with terrifying jaws. The salmon will provide a never-to-be-forgotten experience, and the river valley offers lots of pleasant fishing for grayling, trout and char.
Script by Gunnar Westrin who has lived and fished in the valley for more than 30 years.
The film is available as Streaming/DVD on Flyfishingfilms.com