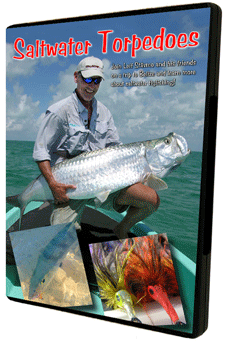 45 min. (2004)
Leif Stävmo, six-time world casting champion and a well known Swedish fly fisher, is your guide into this exciting world of saltwater fly fishing.
Belize is all about blue skies, turquoise waters and silvery, lightning-fast saltwater torpedoes in the shape of Bonefish, Permit and Tarpon. Join Leif and his friends on a "hot" adventure. Anybody who has tried this exciting fishing once, is hooked for life!
This film is filled with action-packed fishing, mixed with useful tactical and technical advice. In addition to this, you will also find loads of extra information about tackle, flies and destinations.
The film is available as Streaming/DVD on Flyfishingfilms.com