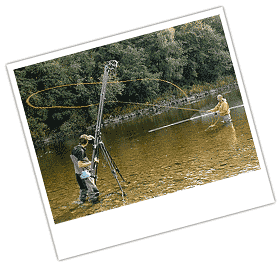 Apart from its own series of fly fishing films, Mountain Media has produced a number of advertising and informational films, as well as fishing films for various clients.
We work with modern digital production technology, using Sony HD-cameras, a number of GoPro Heros and several real-time digital editing systems.
We have a wide range of technical equipment – lighting, microphones (lavalier and handheld), a drone and wireless capabilities.
Our viewing equipment (HD projector) includes a sound installation and a wide screen (3×2 metres).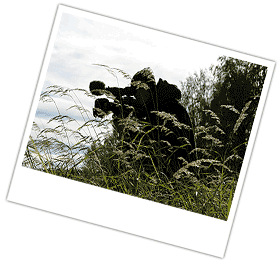 Mountain Media can offer high quality productions at very competitive prices! We have a wide network of contacts which we can use in our productions.
We work together with sound technicians, photographers, translators, voice-over specialists and graphical artists to ensure the best possible result in keeping with the client's requirements.
We can also help you carry out the requirement and target group analyses for your film.
Contact Mountain Media for further discussions and tenders.