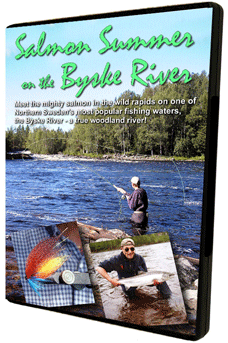 45 min. (2002)
The Byske River, renowned as "Sweden's best woodland river", offers the fly fisherman mile after mile of fantastic fishing.
With the Swedish forest as a backdrop, fishing the first-rate beats allows you to experience the Swedish outdoors at their finest.
Join us for a long summer of salmon fishing combined with poems, beautiful scenery and music. We will also give you a glimpse of life along the Byske River as it used to be, including a traditional song from Byske.
The film is available as Streaming/DVD on Flyfishingfilms.com